Outdoor Camping Survivor Venom Extractor Kit
Not only great for suctioning the venom from snake bites out of your body, the extractor pump kit also works great to remove the itchy compounds and non-lethal poisons left by bees and wasps.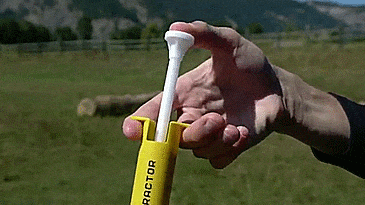 The extractor pump kit comes with everything you'll need to remove the venom, poison, or itchy compounds from your body after a snake or insect bite. To use it, simply use the razor to remove the hair from the affected area, then wipe it with the included alcohol prep pad strips.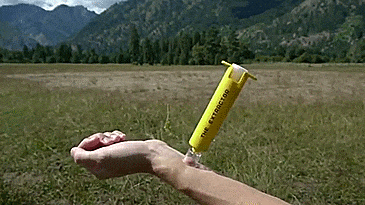 You can then remove the pump from the kit, extend it to it's fullest, place it against the bite, and push down on the plunger until you feel the suction. The suction will then remove the venom/poison. You can then pull back on the plunger to remove the suction. Repeat on other bites or stings as needed.
What type of bites does the extractor pump work on?
The venom poison suction kit works effectively on the following types of bites and stings:
Snakes
Bees
Wasps
Hornets
Spiders
Ants
Mosquitoes
Ticks
Flies
Scorpions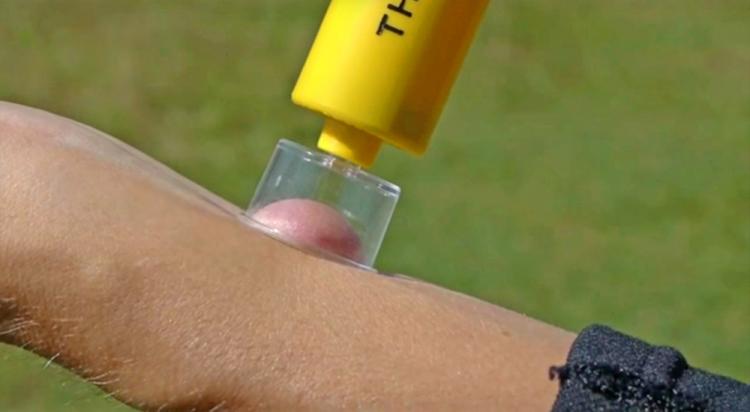 Feature:
*Small, reusable vacuum pump helps draw venom from below your skin in 1 quick motion; pump is easy to use with 1 hand
*Comes with 4 different sized plastic cups for suction to cover various sized stings or bites
*Effectiveness of the Extractor varies with the location of the bite; the Extractor most effectively retrieves venom from extremities and areas of the body outside muscle areas
*Extractor kit includes pump, alcohol prep pads, adhesive bandages, sting care wipes, razor (for hair removal)
*Provides more suction-750 millibars
Size: 12.5 cm*8cm*3cm